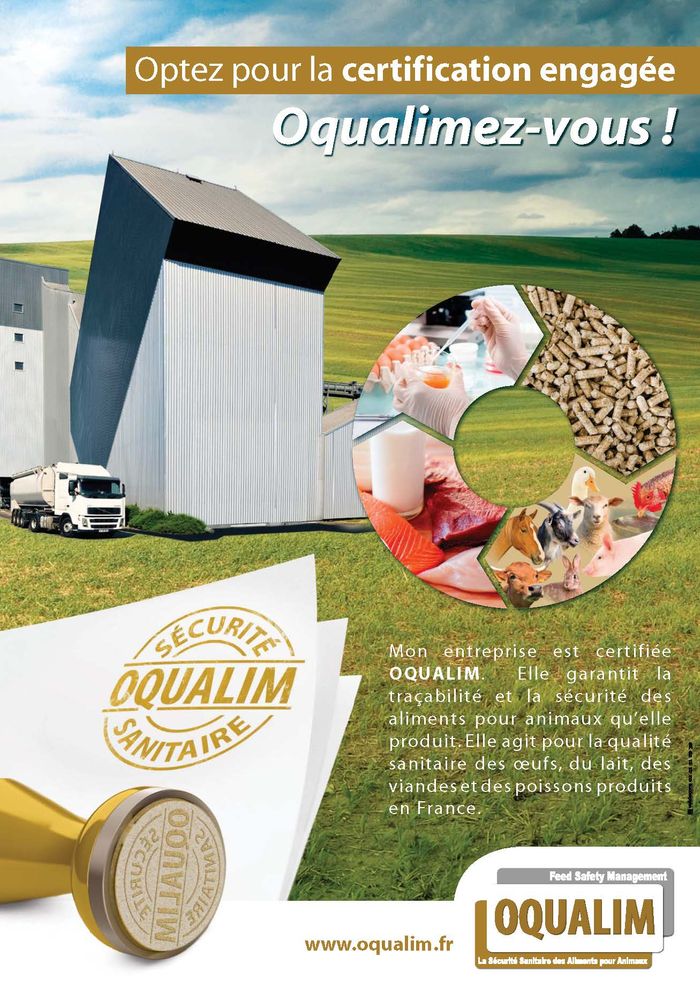 Use of the trademark and logo
Since 2008, the feed sectors have structured its approaches in favour of the quality and health safety through an association named "OQUALIM".
OQUALIM is also a brand which include the use to ensure to promote the approach.
OQUALIM is a trademark and a logo registered. The use of one and or both outside the conditions described in the document below is not permitted.